On the occasion of the exhibition "water & salt" by the artist Elena Barba, hosted at Hayati Ladia, the event entitled "Life and Salt" was held..
     Crafted with water, salt and ink, the works in the collection are creatively linked to the art of cooking and issues of nutrition.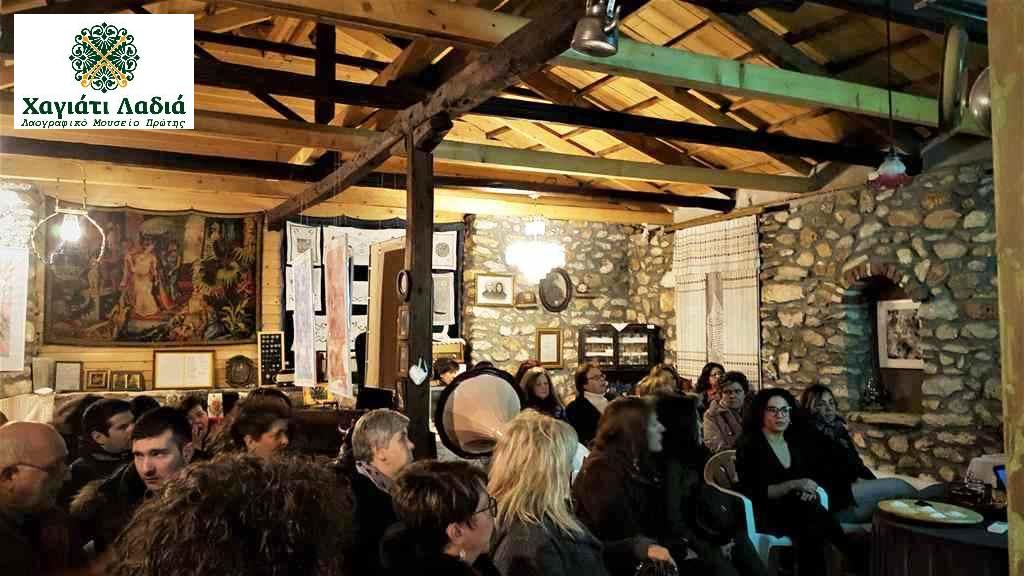 Dietician - Nutritionist Antonia Papadopoulou, analyzed the positive and negative effects of salt on human health, emphasizing the importance of balance and moderation in its consumption.
     Chef Yiannis Dandolos suggested ways of cooking as well as choosing the raw materials in order to prepare delicious meals, without adding salt.
     He also prepared and offered orange salad to the attendees, showing that by using seasonal ingredients we can make dishes with more flavor and less salt.
     The warm and friendly atmosphere allowed fruitful discussion around salt in cooking, nutrition and art, creating a multifaceted experiential experience for all.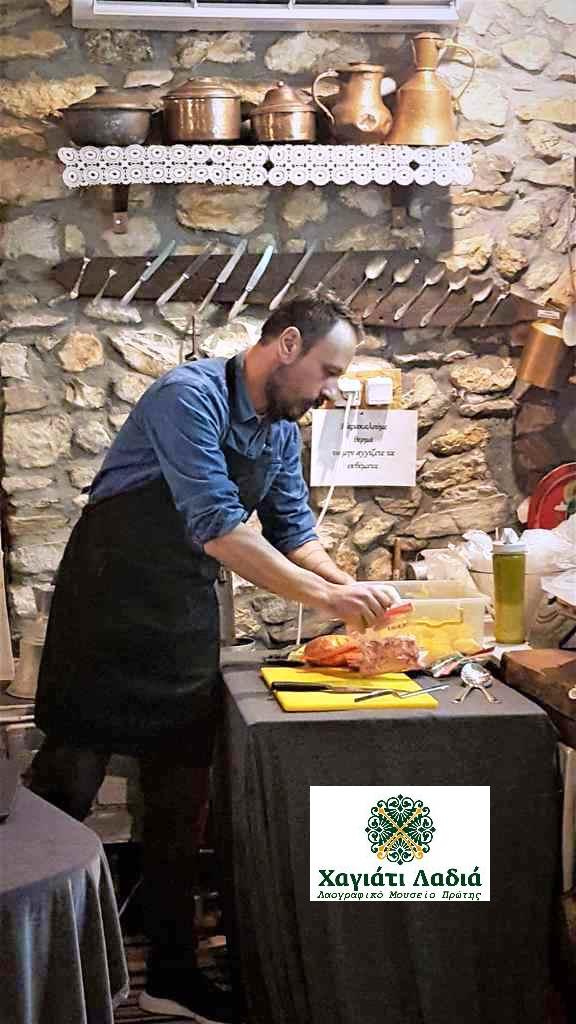 Edited by Iotas Vassiliadou (Historian-Ethnologist) and Angelos Gotsinas (Doctor of Archaeology).