A visit to the Museum can be combined with a tour of the village. Proti built at the foot of Mount Paggaio is one of the oldest villages in the prefecture of Serres, which retains elements of its old architecture. For the protection of this residential wealth, a Traditional Settlement has been designated with a presidential decree that defines the general and special building rules.
Proti's fame is inextricably linked with Konstantinos Karamanlis, four times Prime Minister of the country and twice President of the Hellenic Republic. His statue is located in the central square of the village, while the cobbled alley on the side of the square leads to his paternal home, which functions as a museum.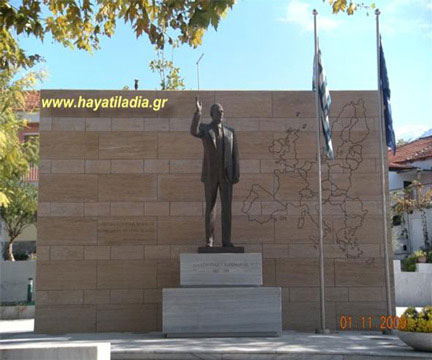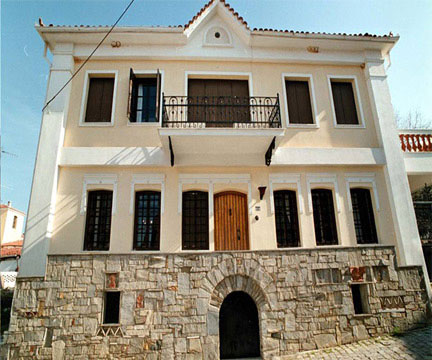 The paternal residence of Kostantinos Karamanlis in Proti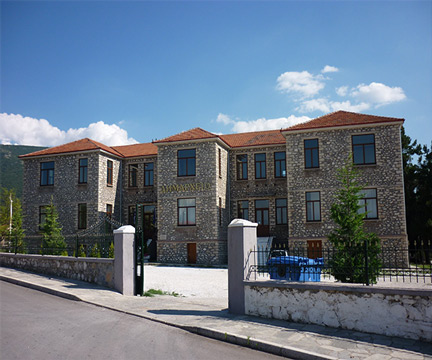 Proti Primary School was built in 1927. Since 2011 it has been operating as a City Hall.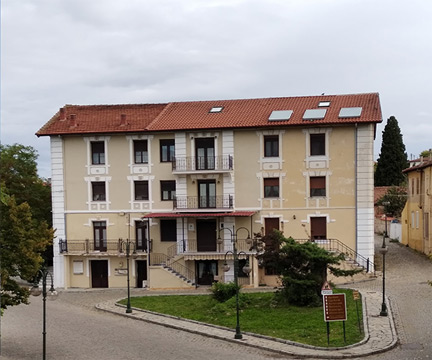 The tobacco shop Ladia, today is used as a residential complex
Important examples of the industrial architecture of the early 20th century are the tobacco shops of Proti, which were built during the heyday of Greek aromatic tobacco. They operated as tobacco processing factories of the pre-industrial period. Their decline began after the US financial crash in 1930.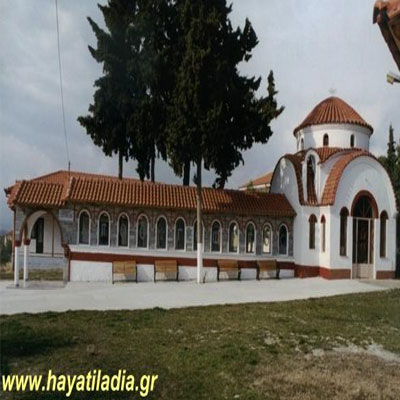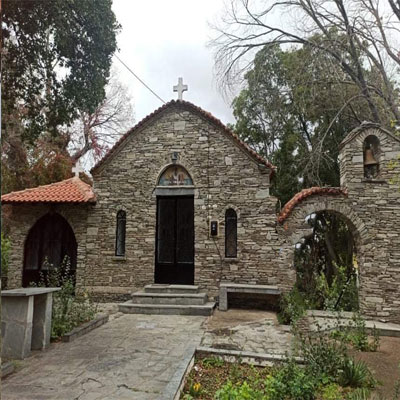 The church of Agios Nikolaos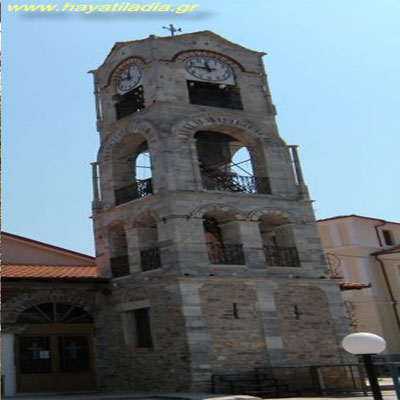 The bell tower of Agia Paraskevi, in the church is the holly picture of Agios Georgios
For the inhabitants of Proti, Mount Paggaio has always been a reference point of economic and cultural life. From the village start mountaineering paths for the shelter called "Bougatina" at an altitude of 1,200 meters, accessible by transport. Also descending the asphalt road at an altitude of 600 m. Are the facilities of the Mountaineering-Ski Association Protis in the place "Pouliana" with the incredible view. At an altitude of 930m. is the monastery of great religious and historical importance, of the Holy Ascension. In addition, the visitor can follow the organized hikes of the Mountaineering Association and discover the bridges, the rich flora and the mountain landscapes.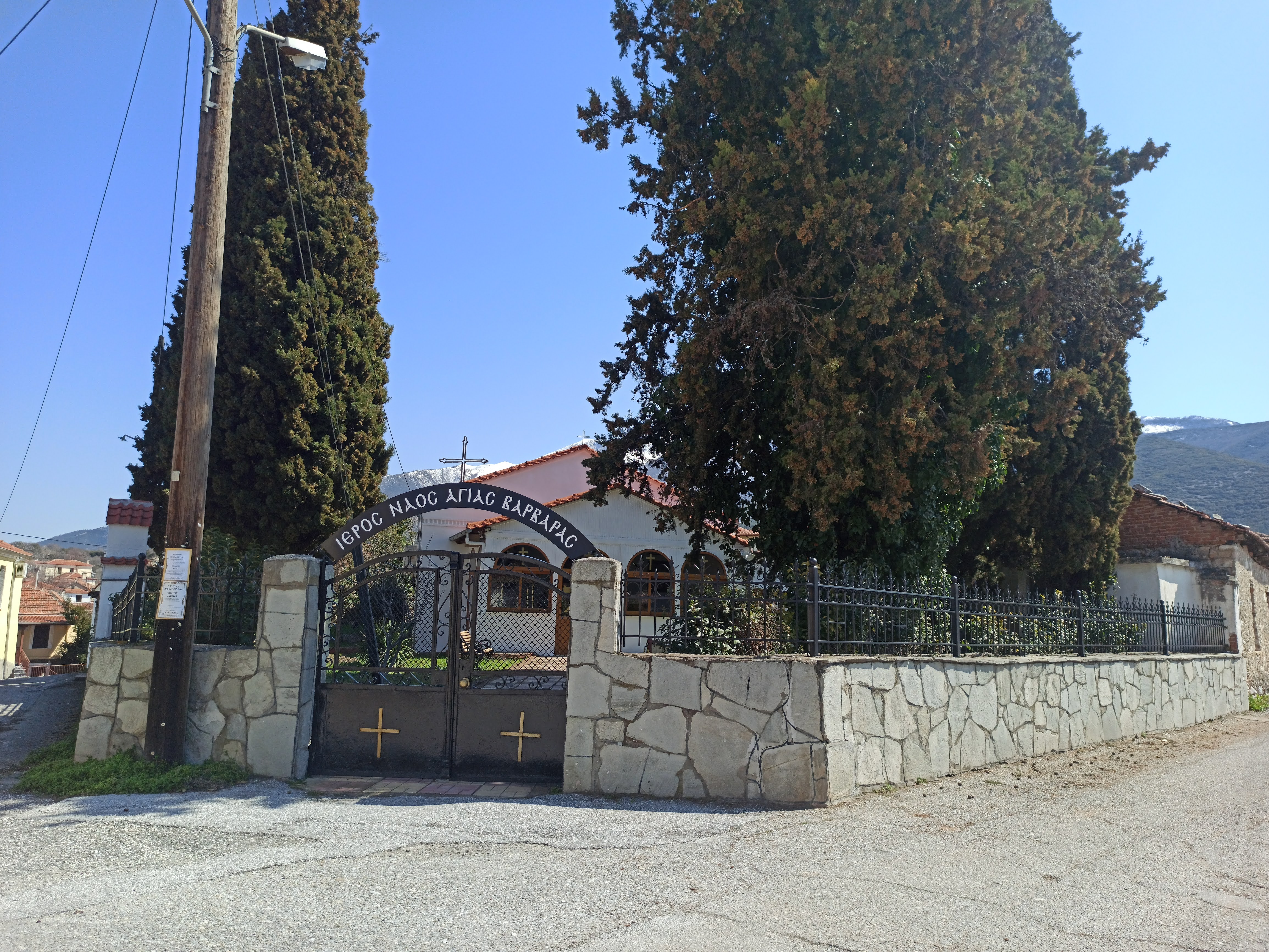 Holy Church of St. Barbara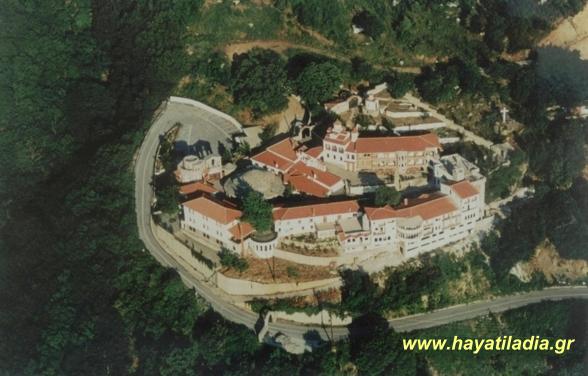 In addition to the tour of the village itself, nearby are the Archaeological Site of Amphipolis and the Archaeological Museum of Amphipolis (25 km from Proti), the Cave of Alistrati and the Gorge of the river Aggitis (20 km), I. Panagia Eikosifoinissa (10 km) and the archeological site of Philippi (40 km).

Suggestions for food and fun in Proti

--idones Restaurant
Tel. 23240-61555, 6947685924
magdadiga@gmail.com

--Barrow "O Platanos"
Tel. 23240-61465

--Barbecue - Ouzo "O entanglements"
Tel. 23240-61236

--Ouzeri "The corner of the Round"
Tel. 23240-61211

--Cafe-Ouzo "Plaza"
Pravitas Euangelos
Tel. 23240-61359 | 6945821606

--Cafe "Tsiotas Christos"
Tel. 6932738669

--Bougatsa "Theodoros"
Tel. 6932241794

--Café-bar "21st Century"
Tel. 6992300613

--Club "Amphitheater"
Tel. 6992300613

--Coffee-Pizza "Hadjidimbas"
Tel. 23240-61775

--Coffee-Pizza "Tziaras"
Tel. 6945962325