The collection of the Folklore Museum Hayati Ladia consists of about 800 objects, dating between 1870-1960. Most come from Proti and the surrounding area and describe the daily life of pre-industrial society. For the better management of the collection, it was recorded and documented. The objects were assigned a unique tax code and documentation tabs were formed according to the international standards SPECTRUM and CIDOC - ICOM.

Achilles and Daphne Ladia welcome us to their home…
Achilles
"My name is Achilles, I was born in 1910 in Kiupkioi and I am the youngest son of the Ladia family. In 1935 I married Daphne Nouni and we had 6 daughters. According to customary law I am the heir of the paternal house and in charge of my parents "Vangelis and Vangelis Ladias. We all live together in the house that my father bought from the Muslim Mehmet Kehagia in 1919. The tobacco warehouses in the yard were built in 1925 and were the workplace for me and Daphne for our whole life."
Daphne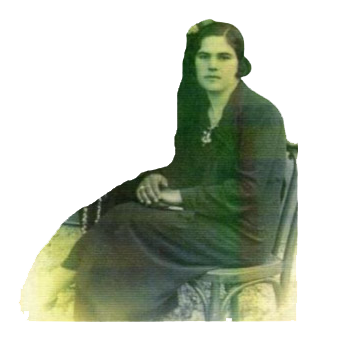 "I am Daphne. In my life I am full of work and children. Together we will see my house, which offered me everything. The tobacco, the vineyard and the grain. My house, which changed with the people, which changed around me. . "

Evangelos Ladias
Evangelos Ladias was born in 1870 in the Ottoman Empire, lived as a Christian Ottoman citizen for about forty years. In 1914 he became a Greek citizen of the Hellenic Kingdom and died in 1943 under Bulgarian rule.
The main occupation of the people of the house is tobacco production
The self-sufficiency of the house
From the loom to the… singer
The loom contributes to ensuring the self-sufficiency of the house of the pre-industrial period. Occupies the brightest room. Girls learn to weave at a young age, the household loom is exclusively a female occupation. In non-existent homes, the dowry is assigned to professional weavers or weavers.
The female tobacco grower does not have time for the loom, the large tobacco growing cycle lasts about ten months and this is a necessary hand. Only in winter can she embroider and weave, channeling her creativity.

School of Housekeeping
The family schools operated from 1944 to 1979. Their purpose was the national development and the religious education of the girls in the outlying areas of the country, after the Bulgarian occupation and the civil war. The girls who left school early went to school for three years, either as full-time or part-time students, attending only a few classes. They taught sewing, handicrafts, weaving, carpet weaving, religion, hygiene and agriculture.
The curriculum was tailored to the model housewife-farmer-mother, but improved the living standards of many women who went on to work as educators, cooks, bankers and provided a solution to the food problem. The school of Proti operated from 1949 until 1956.

The ondoudi


The oud is a versatile room on the ground floor of the house. It is used for cooking, as a living room and on winter nights the children sleep in it because it is warm from the stove or the fireplace.
Pre-industrial society uses natural resources to a limited extent as they are not readily available.



Picture right: wood stove with oven, used for heating and cooking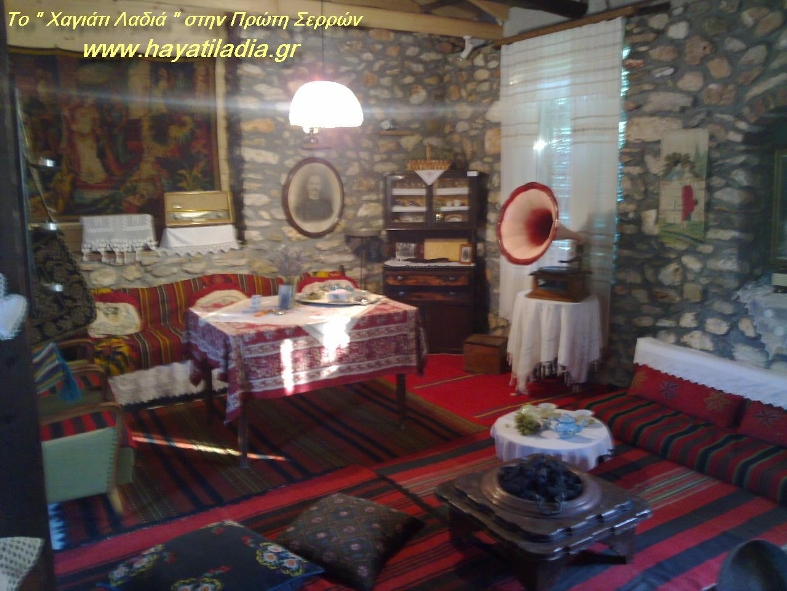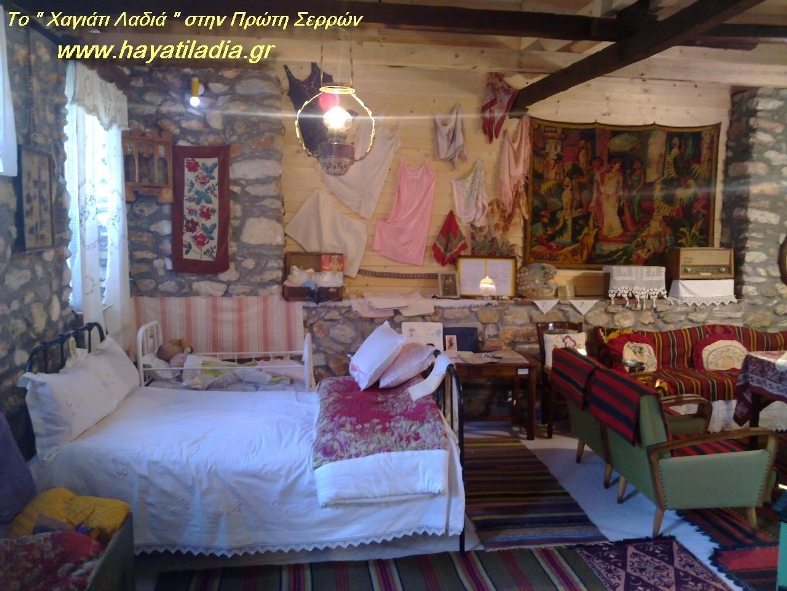 Viticulture and its tools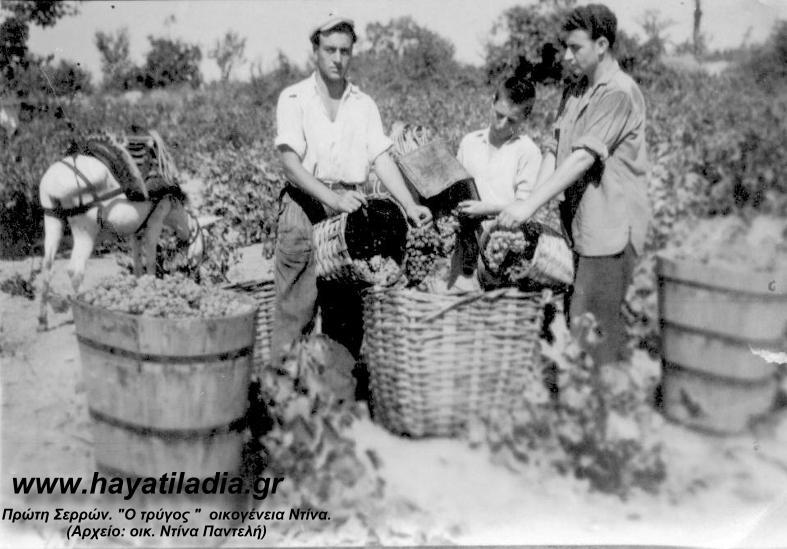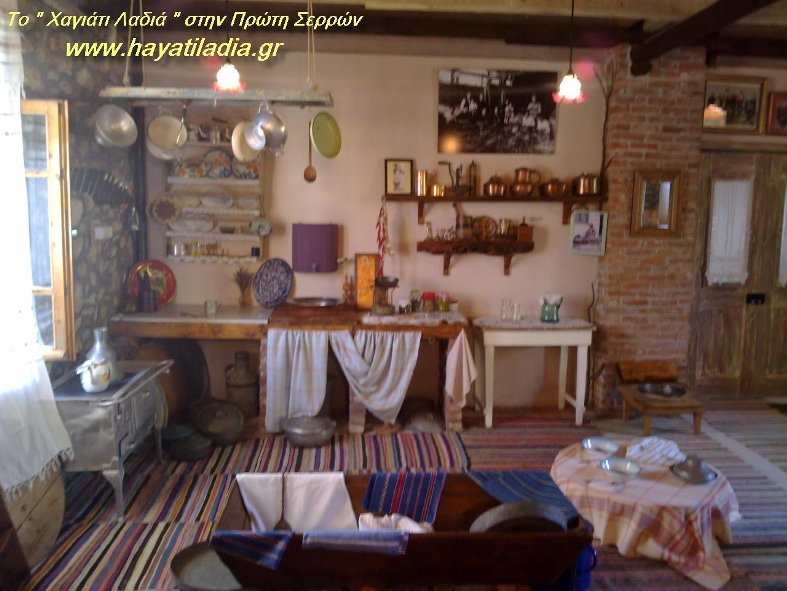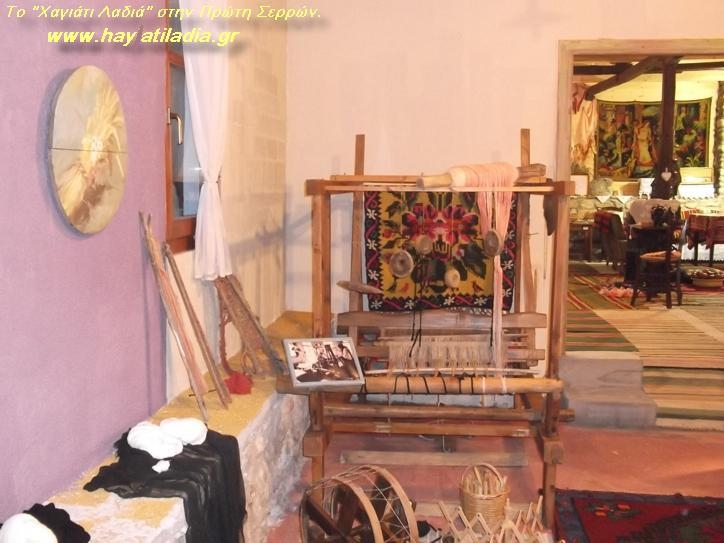 Tobacco growing & its tools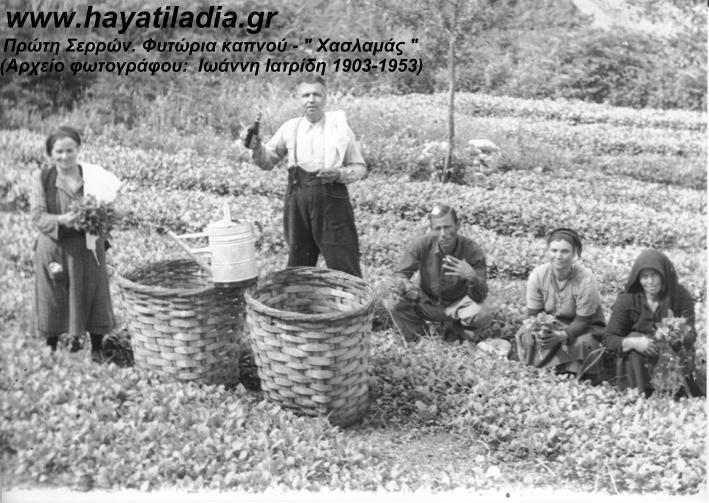 The "being" with the meder