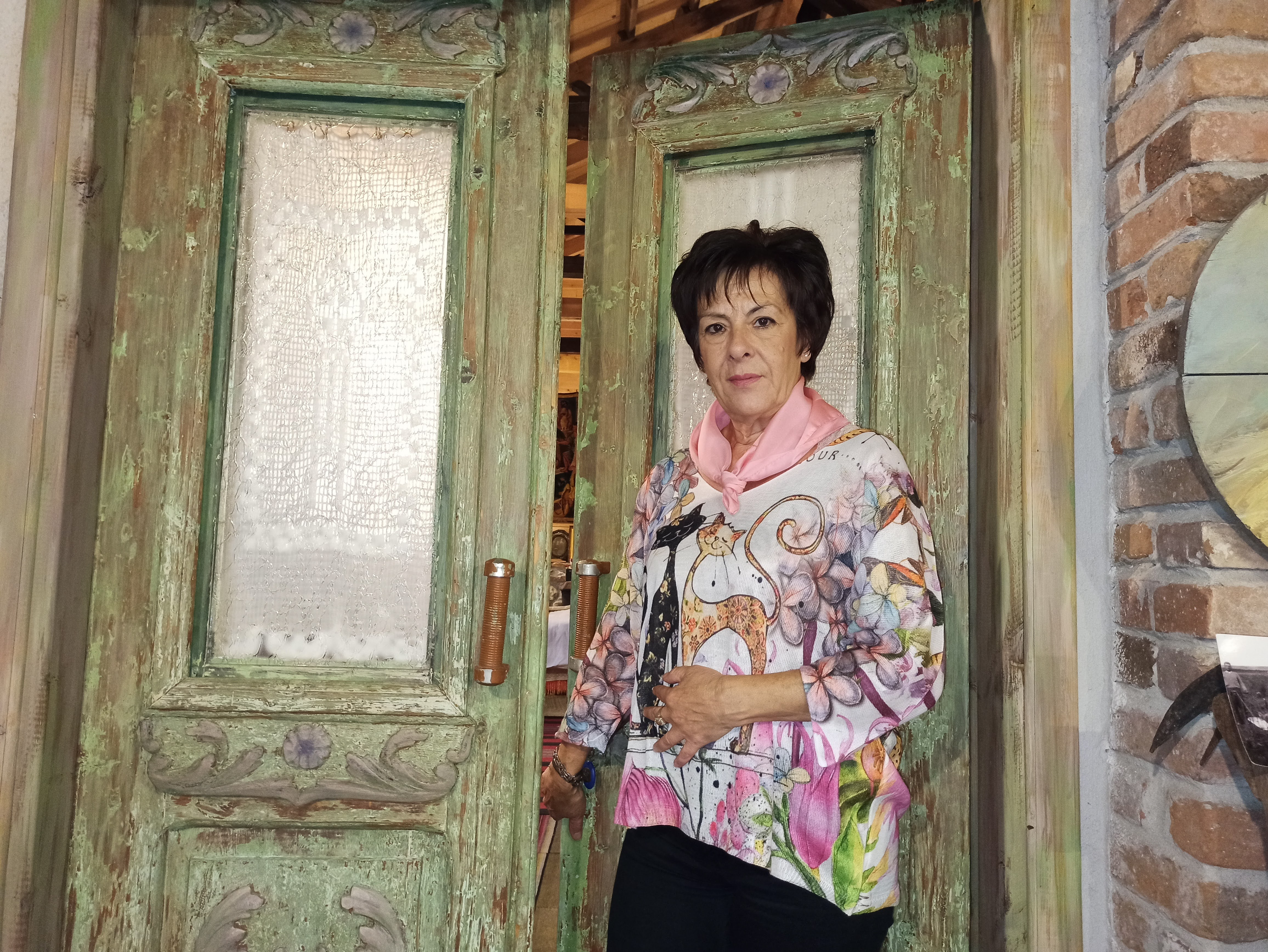 The painter and collector Vasiliki Ladia is the youngest daughter of Achilles and Daphne Ladia. Since 1980 she keeps the pieces of the family memory, managing to save a significant number of material items, which reconstruct the history of Proti Serres. Her collecting activity gradually led her to immerse herself in popular culture and local history, resulting in the formation of an important archive of oral testimonies, songs and customs of the area. At the same time, the establishment of the Folklore Museum Hayati Ladia allowed the creation of an open cultural center that is constantly developing and enriched with new elements and objects, donations (page donors) of the inhabitants of the area. In addition, thanks to her personal artistic activity, she manages to embrace all aspects of human creativity within the museum through the organization of original events.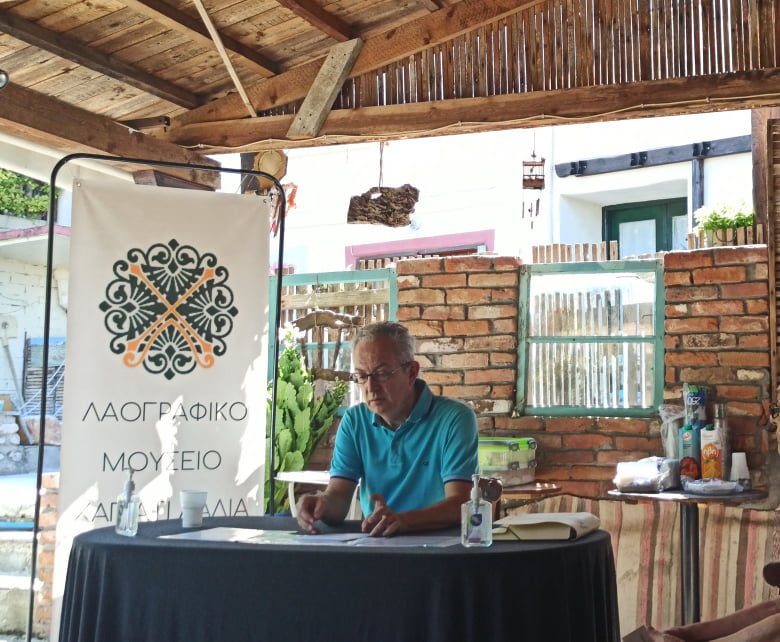 Christos Tsifoutis from a young age has a rich participation and administrative activity in cultural associations. He was a member of the dance department of Philomouses Protis, a member of the Board of Directors of the Association of Protaea prefectures of Serres and President from December 2000 to 2012. At the same time he was a member of the coordinating committee of "Cultural Folklore Events Proti" He was General Secretary of the Hellenic Mountaineering-Ski Association of Proti Serres from March 1999 to 2003 and was responsible for material selection, design and maintenance of the website of the Municipality of Proti on the Internet, at the address: www.protiserron.gr. He was intensively engaged in research, recording, collection of photographs resulting in the publication of the photo album "Photographic walk in Proti".
Finally, together with Vasiliki Ladia, he founded the Folklore Museum "Hayati Ladia" in Proti, Serres, today as Chairman of the Board. Museum has taken over its administrative function.